The problems caused by rats are very common, For example:
1. The home garden and vegetable garden are damaged?
2. When the mouse bites the insulation layer of the wire, accidental disconnection and power failure?
3. Damage to the food in the storage cabinet, etc., Rats in the home and yard are not only annoying, but they can also spread diseases and harm health?

For this problem, Haierc provides you with a good solution. The best bait station is Haierc's bait station.

Haierc bait station Used for catching: Rat, Mouse, Hamster, gopher, chipmunk, and the similar sized animals.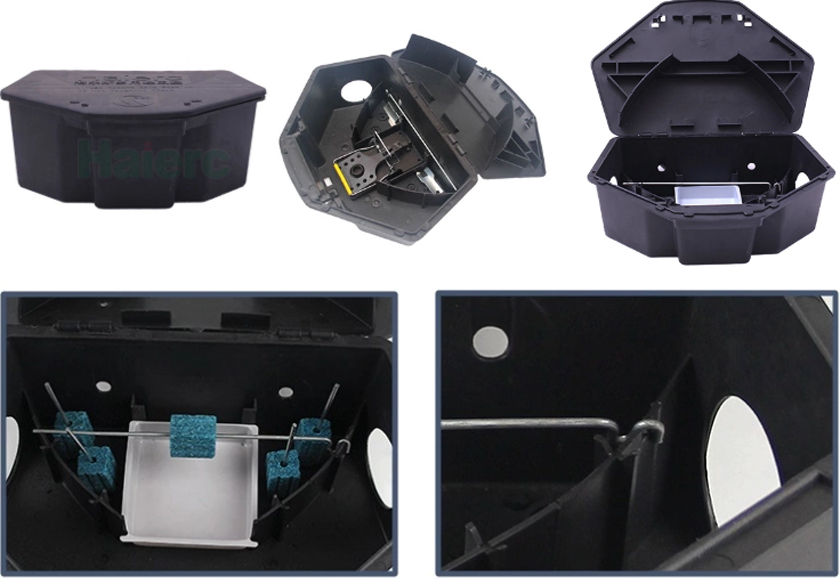 How to Use:
1. Simply place the mouse trap on level surface, against a wall where the mice are known to or are suspected to travel.
2.Placing small pieces of peanut butter will help to lure the mice faster. Against the wall, perpendicular to the wall.
3.Once the mouse entered into the opening hole, it will trigger the trap and be ensnared into the holding area.
4.The see-through top will allow you to monitor the trap easily.

Click the product picture to see what you need!