Snake Handle Tongs have an in word arc, just clamp or pick up the snake from the back of the its neck into a snake container. It is an essential tool for various factories and public places. Snake Handle Tongs are versatile, can pick up garbage in a narrow area, pick up the body of a mouse and etc.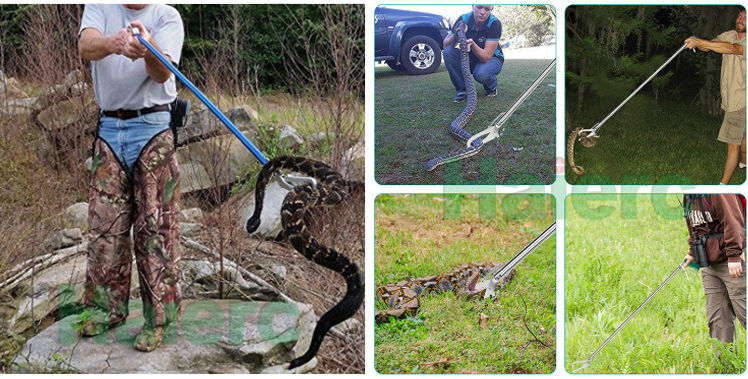 Our Advantages:
. Easy to Use
. Flexible trigger, Just hold the trigger in your hand and catch the snake at a long distance.
. Advanced Material
. High quality polishing treatment let it fit very well to human's hands with 1.5mm Pipe, make it more comfortable to use.
. Easy to store
. The shape is just a stick and can be stored anywhere. You can also hang it on a hook or on a nail or anywhere you prefer.
If you want to link to more product and price information, please contact us!